You need several nights in Noosa. It's the kind of place that just keeps giving. You just need to know where to look! There're plenty of Noosa activities that are idyllic for nature lovers, where you can observe different wildlife and relish the diverse scenery all year round.
There are some incredible things to do around Noosa for everyone yearning for the great outdoors, so come prepared with our nature enthusiast's itinerary:
Birdwatching and Wildlife Day Tour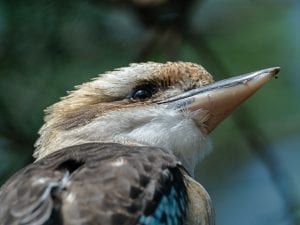 Tropical Treks owner and lead guide, Steve, really knows his stuff when it comes to birds and wildlife – stemming from a lifetime of living and working in the Australian Bush.
Located right here in Noosa, Steve has created a spectacular full day birdwatching experience for anyone fascinated by birds, wildlife and flora. He will take you off the tracks well-trodden to explore habitats that showcase this rare wildlife region.
As a UNESCO Noosa Biosphere Reserve, this diverse area has overlapping sub-tropical and temperate zones that provide varied ecosystems including, mangroves, eucalypt forests and rainforests. 44% of Australia's bird species are found in this area, including migratory wader species.
Steve will take you on an experience like no other, covering bush trails where you will typically locate 50 or more species throughout the day including, the laughing kookaburra, Tawny Frogmouth and Pacific Baza. So, this is THE place to be if you're a keen birdwatcher. There really is nowhere like Noosa.
Steve's expertise in animal behaviour offers you the chance to simply observe without disturbing these treasured animals. So, if you're wondering what do in Noosa and want to be astounded by the abundant nature, you will love this activity.
Book your tour with Steve from Tropical Treks!
Noosa Trail bike rides and walks
Some of the best things to do in Noosa are activity and nature based. With over 450kms of public walking paths and bikeways to explore, you'll need a map and plenty of time to get active whilst immersing yourself in the region's nature and spectacular scenery.
There are eight trails to choose from and range from an easy 1km to a challenging 62km! Some of the popular trails are the Cooroora trail, Kin Kin countryside loop and the scenic trail.
The Noosa Biosphere reserve is home to 2,346 species of plants and over 700 species of native animals, 49 of which are internationally significant. It doesn't get much better than walking within the biosphere!
Take a look for yourself and map out your next adventure.
Download the Noosa Trail Network brochure.
Climb a mountain, or many!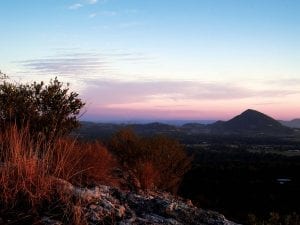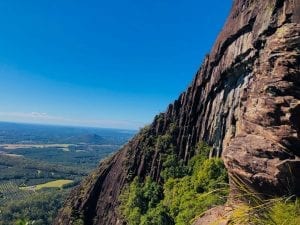 Scaling a mountain is one of the top things to do in Noosa. And with so many mountains to choose from in and around the region, we've chosen some of the most popular climbs. Discover the right one for you based on your ability/fitness level.
Some of the greatest attractions near Noosa are free!
Easier climbs
Emu Mountain
Emu Mountain offers 360-degree views of Peregian and Coolum from the 71-metre peak. As this is more of a hill, it's easy to explore with young children and for people who want to have a run or a bike ride exploring multiple trails. Also known as Mount Peregian, which derived from the local Aboriginal word peregian, meaning emu, as emus once roamed here.
Mount Tinbeerwah
Mount Tinbeerwah stands at 265m and is in the nearby Tewantin National Park. A 500m approx. return trip from the car park, this climb is one of the easiest on the Sunshine Coast and is a gorgeous spot to have a picnic. Here, you can take in magnificent views over Noosa as well as the hinterland. Higher viewing, lower activity! Mount Tinbeerwah is accessible by wheelchair from the carpark.
Steeper climbs
Mount Ninderry
Mount Ninderry is 304 metres from sea level. From the carpark follow the track to the right up the northern ridge. This pleasant climb is 1.5k each way and follows a stepped track to a large plateau with two viewing platforms. One west, overlooking Yandina and the Blackall Range and the other is east, overlooking Mount Coolum. Ahhh bliss.
Mount Coolum
Mount Coolum is the world's second largest rock after Uluru (Ayres Rock). At 208m above sea level, Mount Coolum is quite steep and rocky and will take around an hour to reach the top – if you stop regularly to take in the amazing views of nature. Which you will! Located in the suburb of Mount Coolum, just 30 minutes south of Noosa.
Harder climbs
Mount Cooroora
Mount Cooroora is one of the higher mountains on the coast at 439m. From the carpark this climb is just over 3km there and back, however it is steep, rocky and has steps and a chain to help with getting up and down! Once you make it to the top, prepare to be in awe of the stunning coastal and hinterland views. Mount Cooroora is in the Tuchekoi National Park, only 25 minutes North of Noosa.
Mount Tibrogargan
Mount Tibrogaran stands at 346m and the circuit is a pretty strenuous 3.2km return, taking around 1.5 – 3.5 hours, depending on your fitness level. This is a great climb for those with a head for heights and is sure-footed. You will be rewarded for your effort with a jaw-dropping view. An hour south from Noosa, you'll find Mount Tibrogargan and the incredible Glasshouse Mountains.
Queensland is one of the best states to visit for nature lovers and Noosa has it all! So, what are you waiting for? Discover the magical places near Noosa that you can't afford to miss!
Explore all day and come home to bliss
No matter how many activities you decide to do, you'll want a good night's rest every day. So, where better to stay than in Noosa?
Noosa's an unbelievable gem to call home and a special place for every visitor. Come and see for yourself…
Check out some of the best accommodation in Sunshine Beach – offering a stunning selection of homes and apartments close to the wilds of Noosa.