Planning for some special time to connect with family, friends and loved ones on your next visit? Here are some great tips on how to connect with the people and things that mean the most to
you.
We hope to inspire you to enjoy some quintessential Noosa experiences and make the most of your stay with Sunshine Beach Accommodation.
Connect with your inner artist at one of Noosa's Paint and Sip classes.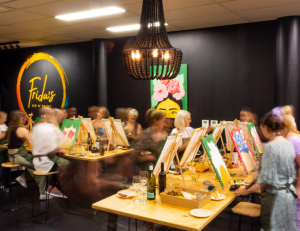 Connect with your inner artist at one of Noosa's Paint and Sip classes. A paint and sip class lets you and your friends join in on a painting class with experienced artists. This is in a relaxed environment while enjoying a cold beverage – and it is BYO!
Frida's Paint and Sip is handy to Noosa's eastern beaches. Located in Sunshine Beach Road, Noosa Junction. Pinot and Picasso is based at Thomas Street in Noosaville with classes most days of the week.
Enjoy some bubbles and a picnic by the water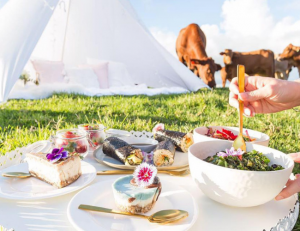 Enjoy a bottle of bubbles and a picnic along one of the numerous beachfront parks along our eastern beaches. Or pack your picnic and head for the Noosa River Foreshore in Noosaville. Interested in some extra special pampering, Noosa Picnics can provide everything you need for a luxury picnic setting and experience.
Hire a boat or river pontoon
What better way to experience Noosa than by the Noosa River? Did you know you don't need a boat license to operate many of the vessels available for hire on the Noosa River? You can hire a river pontoon for an inspiring day out on the Noosa River with friends.
The Noosa River Foreshore is the place to be for vessel hire. Here you will find Pelican Boat Hire, O'Boat Hire, Noosa Boat Hire, and Jetty17 Boat and Kayak Hire
Enjoy the Noosa River, great food, and entertainment on the Noosa Catalina
Let your hair down and have a dance on the Noosa Catalina operating entertainment programs three days a week. A superb food and beverage menu with great local entertainment is all part of the Noosa Catalina experience. They offer a range of events with music ranging from house to soul, to hip-hop.  These include Friday Night Social. Lunch on the Water (Saturday luch), Tropicale (Saturday afternoon) and Saltwater Sundays.
View all our Sunshine Beach Accommodation here