Escape the hustle and bustle of Hastings Street in Noosa Heads, and discover the lesser known paradise of Sunshine Beach, located on the beautiful Sunshine Coast, Queensland.
This lovely stretch of beach sits on the south side of Noosa National Park, and is one of Noosa's best kept secrets. It's a beautiful open beach that boasts stunning holiday homes with magnificent views, with a local, slow-paced vibe.
Surf Breaks
If you're a keen surfer, there are some great, less crowded banks to be explored! It's also very close to some hidden breaks at Alexandra Bay (known to the locals as A Bay) and Granite Bay. You'll find these secluded bays within Noosa National Park, which can be accessed on foot.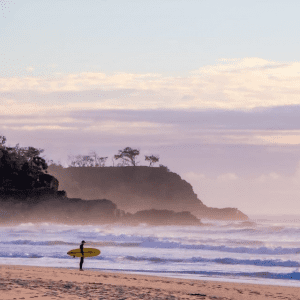 Dog Friendly Beaches
Another fantastic draw card is the dog off-leash section of the beach. The off-leash area starts at entrance 27 and continues North to the National Park headland. Let the kids and dog run free in the sand and sun, and make some lasting family memories. There are some fantastic pet friendly accommodation options, so your furry friend can easily join in the holiday fun.
Great Local Eats
Enjoy the local cafes and world-class restaurants that this lovely seaside town has to offer. For coffee lovers and breakfast enthusiasts, we recommend you check out Costa Noosa, Jam Café and FOMO. For amazing dinner options and delicious drinks, you can't go past Sum Yung Guys, the Sunshine Beach Surf Club, Fratellini and Embassy XO.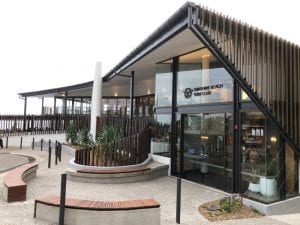 Sunshine Beach Holiday Homes
There is a range of fantastic properties to suit any budget and group. To search Sunshine Beach Acccommodation's selection of stunning Sunshine Beach holiday homes and apartments with ocean views, visit our Sunshine Beach page here. If you need some help finding the right property for your planned holiday, please do not hesitate to call our office so we can assist in finding the perfect property for your stay, simply call 5448 0444 or email your enquiry via our contact form.