Are you looking for Noosa beachfront accommodation, but not sure where to stay? Then look no further than Noosa's eastern beaches, where we have a fantastic variety of beachfront accommodation! Stay in the perfect location to easily enjoy surfing, walks, lazing on the beach and coastal village vibes.
We've listed the highlights that each beach offers, so you can find the best noosa holiday rentals that will stay with you and your loved ones long after you leave…
Sunshine Beach
Sunshine Beach has a chilled, beachy atmosphere and is just east of Noosa Heads and the immaculate National Park. It's home to one of Australia's most incredible surf beaches, which is patrolled year-round.
Here it's easy to unwind, slip into village life and watch the world go by in one of the independent cafés, award-winning restaurants or newly renovated surf club. We have a large variety of spacious coastal homes that are ideal for families or friends. Many of our holiday homes have spectacular ocean views and are very affordable.
Explore Sunshine Beach accommodation
Sunrise Beach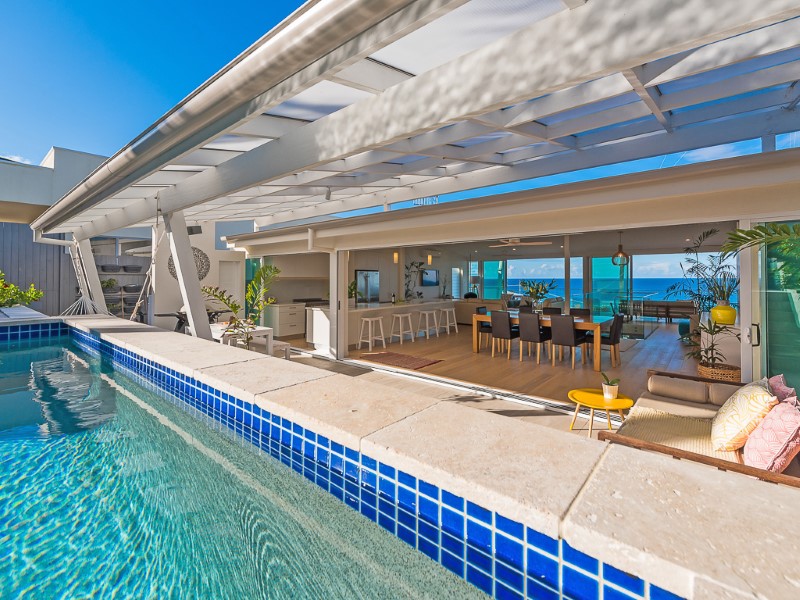 Sunrise Beach is directly next to Sunshine Beach and has a patrolled section all year round. If you're looking for somewhere more rural, you'll appreciate how the natural environment has been preserved. Development has been kept to a minimum and there's a wide cover of bushland between the town and the beach.
We have plenty of beachfront holiday homes with balconies, which are perfectly positioned to enjoy the fresh sea air and ocean views. Wake up to the most mesmerising sunrises that can be experienced from many of our homes.
If you're craving somewhere even more peaceful, then Castaways Beach is your place. Surrounded by national park, it's the ultimate tranquil setting for pure relaxation.
Explore Sunrise Beach accommodation
Peregian Beach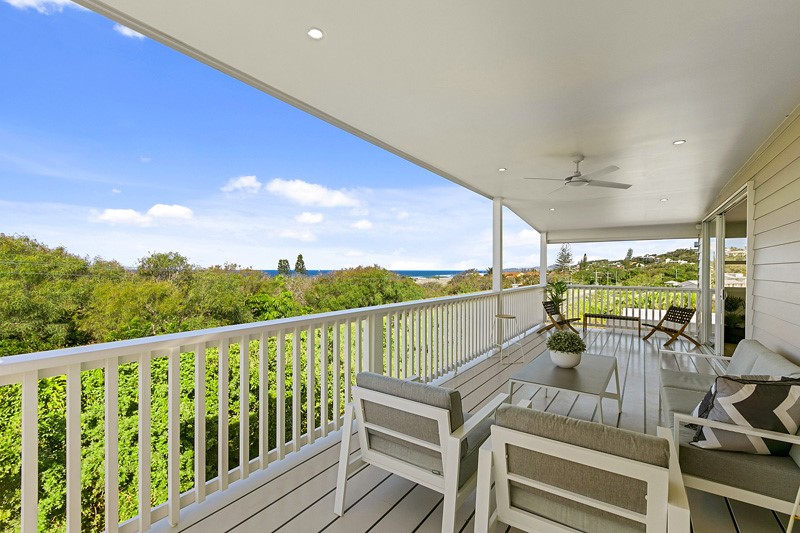 Peregian Beach is a beautiful seaside village that's both chilled and buzzing. The pretty, traditional village square is home to a fabulous selection of independent restaurants, cafés and boutiques. This leafy green area has parks, bushland reserves and a skatepark and kids play areas. Access to the clean, sandy beach is a stone's throw from the village.
Lake Weyba is the other side of the National Park behind Peregian, where you can horse ride, kiteboard, fish, canoe or birdwatch. This is an excellent place to stay if you want to unwind, be active, but also want to be close to everything you could need for the ultimate beach holiday.
Explore Peregian Beach accommodation
Stay by the sea and wake up happy
Stay in our relaxed Noosa beachfront accommodation where it's easy to embrace coastal living. So, whether you choose a cute apartment, a large family abode, or luxury pad, you'll feel right at home.
Make your beach holiday a reality and stay by the sea, surrounded by the lush National Park. Noosa's eastern beaches are the escape you've been waiting for. Come and experience village life by the sea for yourself!