Stay in Sunshine Beach
Before you book your next holiday, have you thought about all the good reasons there are to stay in Sunshine Beach? There are plenty of good reasons why this is such a popular holiday destination.
---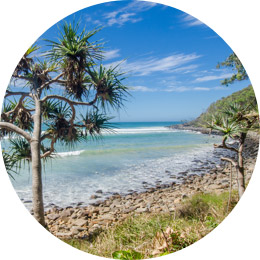 Sub-tropical Climate
No matter what time of the year you choose to visit, the weather will be moderate. This makes Sunshine Beach the ideal holiday destination to escape the cold winters in the southern states. However, it also makes this section of the Sunshine Coast the perfect holiday destination through summer as well.
You'll find that the average temperature in Noosa is around 25 C (77F) most of the year around, rising a little more through summer, but not falling far below this in winter.
Best of all, the warm waters stunning Sunshine Beach reach around 19C (66F) in winter and up to 25C (77F) through summer. Most visitors enjoy swimming year-round.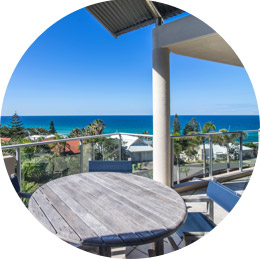 Sunshine Beach Accommodation
As a complete contrast to many other Queensland destinations, there are NO high-rise buildings in Sunshine Beach to destroy the lush natural views and surroundings.
Our Sunshine Beach accommodation has every possible holiday requirement covered, including houses, apartments, pet and wheel-chair friendly options.